About us
Phoenix Massage located on 3323 S Crater Rd # B, in Petersburg VA now provide you professional Deep Tissue Massage, Swedish Massage & Foot Reflexology.
Come to the "Relax Center" where you can forget your troubles and cares. Our professional staff will provide you with the tenderest care while you luxuriate in one of our clean private rooms which comes with a quiet and relaxing atmosphere.
Making you feel special is our number one priority!
Come, relax, and be pampered by one of our professional certified masseuse.
Open 7 Days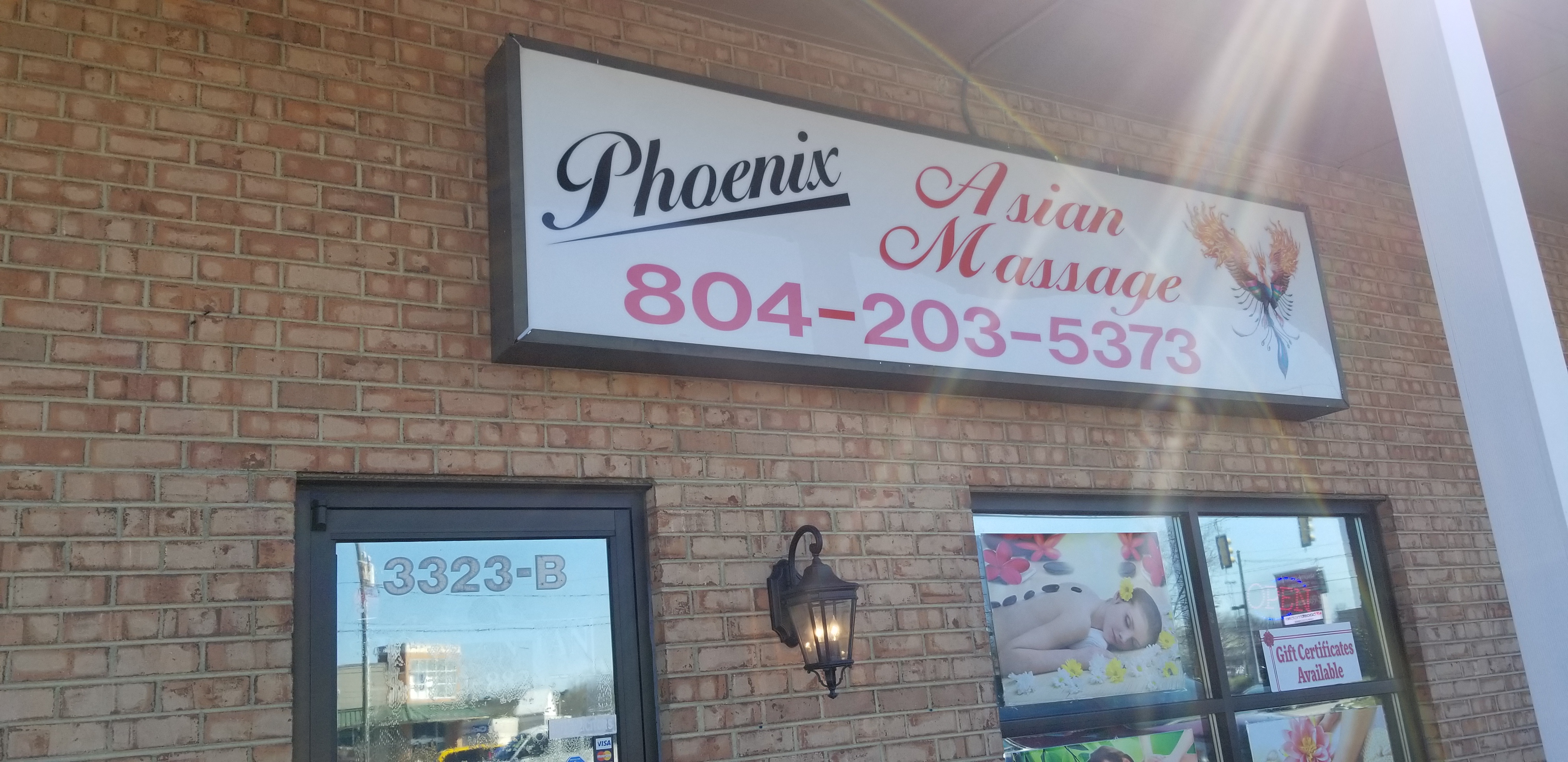 Business Hour:
SUNDAY -- MONDAY
9:30 am - 9:30 pm
We accept Visa and Master Card.
Call us today at
(804)203-5373
Walk in Welcome
Phoenix Asian Massage Address:
3323 S Crater Rd #B, Petersburg, VA 23805
Tel: (804)203-5373
Email: Phoenixmassage888@Gmail.com